PPG Legal finds its roots way back to 1985 when Mr. P.K. Misra started P.K. Misra & Co to provide corporate commercial consulting. As a dynamic Fellow Chartered Accountant and Lawyer and his International vision gave birth to the three division of PAMS Professional Group ("PPG") i.e. the PAMS & Associates, Chartered Accountants, PPG International, the corporate consultants and PPG Legal. PPG Legal is enriched by a competent and committed team of corporate, commercial, transaction, tax and IP lawyers, as well as corporate secretaries with a high level of integrity. Our team is ably backed by financial and IT professionals, which gives us invaluable inter-disciplinary skillsets. The expertise and special focus of our team makes us not just established professionals but also specialists in our areas of practice. To sum up, we are a dynamic team of professionals dedicated to the idea of bringing innovative solutions to work in answer to the legal challenges of our clients
---
Adv. Suman
Adv. Suman is an Economics (Hons.) Graduate from Delhi University and a practicing lawyer since 2001. Ms. Suman has her brilliance in debt recovery and company litigation including the complex labor laws. Over a period spanning 12 years she has dealt with matter involving the Negotiable Instrument Act, Indian Penal Code, Consumer Laws and matrimonial laws.
---
Bhupendra Gautam, LLB, PHD
Mr. Bhupendra Gautamaka barrister Gautam as fondly called in the legal circle is a PhD, In Merger & Amalgamation. As a doctorate scholar many of his publication has found place in various national/international journal publication. Dr. Gautam and his team has huge experience in advising multinational clients for the cross border transaction and activities related to Merger, Acquisition and Amalgamation etc.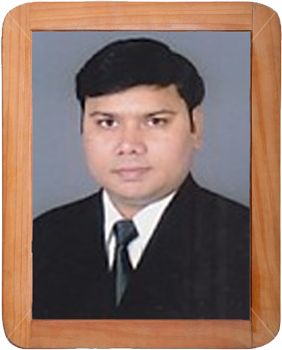 ---
Adv. Sisir Kumar Dash
Mr. Dash is the Founder & Managing Partner and the moving force behind PPG Legal. He has been handling a variety of legal, corporate and taxation issues for over a decade.

Sisir has a Bachelor's degree in Science from Utkal University and received his Bachelor's degree in law from the prestigious Capital Law, Utkal University, Bhubaneswar. Mr. Dash has handled a lot of Indirect tax litigation and has been instrumental in advising and dealing with the aspects of the Voluntary Compliance scheme of the Service tax Act.
---
---
Banamali Mahapatra
Adv. Banamali Mahapatra is a Science Graduate and received his law graduation form Utkal Univeristy. He has years of experience in dealing with various civil matters and property litigation. Mr Mahapatra has represented the State Govt in various cases of litigation involving public bodies.
---
---
Ranganath Dash
Mr. Dash is a senior Advocate. Qualified in the year 2000 from the prestigious Capital Law College, Bhubaneswar. He has immense experience in Civil Laws and has defended lots of business houses
---
---
Adv. Satendra Kumar
Satendra received his Bachelor of Law from Utkal University and is an advocate practicing in the area of civil and corporate commercial law. Satendra has been instrumental in drawing and representing in cases of amalgamation and merger.